EBlink – the leader in Wireless Fronthaul technology
EBlink is revolutionizing the mobile network market with a new standard for the mobile industry: Wireless Fronthaul. This innovative technology provides operators with an immediate solution to the demands of mobile multimedia applications, and the increasingly high-speed service they require. Thanks to its spectral efficiency, EBlink's patented Wireless Fronthaul solution represents a major technological advance. It can be interfaced with fiber, while guaranteeing the same performance levels. EBlink's system reflects the evolution toward increasingly centralized telecom architectures, and enables faster and easier deployment of 3G, 4G and future 5G networks. Wireless Fronthaul technology is recognized as a cost-effective and flexible solution for macro and small cell sites, to ensure needed coverage and high-speed service. Industry analysts and major international operators now view Wireless Fronthaul as a technology that has become essential.
EBlink was created in 2005 to advance its founder's driving vision for the evolution of mobile networks. The company is headquartered just outside of Paris, France, with a subsidiary in California's Silicon Valley.
TEAM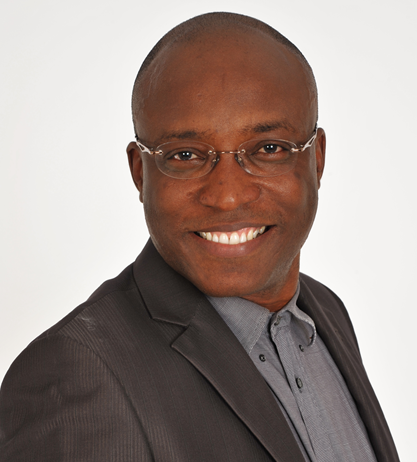 Walner Saint-Aubin, Product Marketing Manager/Project Leader has more than 15 years of experience in Wireless Communications (radio access network and core network). As EBLINK's PMM/PL since 2011, he is particularly focusing on the introduction of new technologies related to 3G, 4G and beyond for mobile network deployment and assists the sales team, articulating the business benefits of the company's solution in the meetings with the customers. His work interests include also marketing watch, business intelligence and innovation. Before joining EBLINK, he has worked as Technical Leader and Technical manager at Nortel Networks and actively participated in all major GSM/EDGE/UMTS projects carried out by NORTEL (2000-2009) for mobile network operators around the world. And worked for Morola Labs from 1999-2000 as a UMTS research engineer as part of a professional thesis to receive his MASTERE (Conférence des Grandes Ecoles, Paris). Walner Saint-Aubin entered the Ecole Normale Supérieure/Paris XI University where he received a Master's degree in Electrical Engineering. He also attended Conservatoire National des Arts et Métiers of Paris where he received a Post Graduate degree (DEA) in Radio communication system & Microwave communications and a MASTERE of radio communication techniques. In 2009, he entered International Institute of Management of Paris where he received a Master of Business Administration (MBA). Since 2011 he is a Project Management Institute member and he is also a certified PMP.
Laurent Bellot (CTO) has more than 25 years of experience in technical, regulatory and commercial areas of the telecommunications and related industries. As EBlink's CTO and technical director since 2008, he leads the company's R&D programs. Before joining EBlink, he served as director of technical marketing and regulatory affairs for Harris Microwave Communication Division, working closely with senior management, strategy, R&D, product lines and sales (2000-2008). Earlier in his career, he served as international product marketing manager for Lucent Technologies, and in a variety of R&D roles at Philips and Alcatel(1992-200). He graduated from Ecole Nationale Superieure des Telecommunications (Telecom ParisTech), and from Ecole Polytechnique, France.